A1 Roofing Chester Best Quality Slate Roofing Will Give Your Property In Chester
Slate roofing provides a tough and remarkable value to your property in Chester with its superior durability and timeless charm. Countless property owners choose a slate roofing system because not only do they last for many years but they also lend beauty to a Chester property that evokes nature. If you feel that your home will benefit from this type of roof, let A1 Roofing Chester be your partner in transforming your home for the better. If you are looking for a slate roofing company in Chester that you can rely on to provide a quality product and professional service, A1 Roofing Chester roofing technicians and service personnel will strive to meet, if not exceed your expectations. We have over a decade of experience giving quality service to Chester customers, as well as possessing the required licenses and accreditation from the industrys regulating bodies. A1 Roofing Chester customers are assured of a job well done by experts that are updated with the latest techniques in the industry, who use quality materials, are fully insured, and approach their work with professionalism. A1 Roofing Chester offer this level of customer satisfaction at competitive prices.
Our Guarantee
---
Free site visit and survey
No hidden costs
British standards compliant
Fully Insured
Clean and efficient
Professional workmanship
Guaranteed To Last Long
Our oldest customers would attest to this, saying that A1 Roofing Chester services have the best value for money. Compared to other roofing products, slate tiles can last for a lifetime. It has a lifespan double those of other roofing materials, remaining fully functional for as long as a century. These other roofing materials dont come with a guarantee of 100 years like slate roofs do. If you are not planning to sell your home in Chester, this is a good option for a roof. Mold and fungus dont grow on its surface as well, which limits the need for frequent cleaning or maintenance.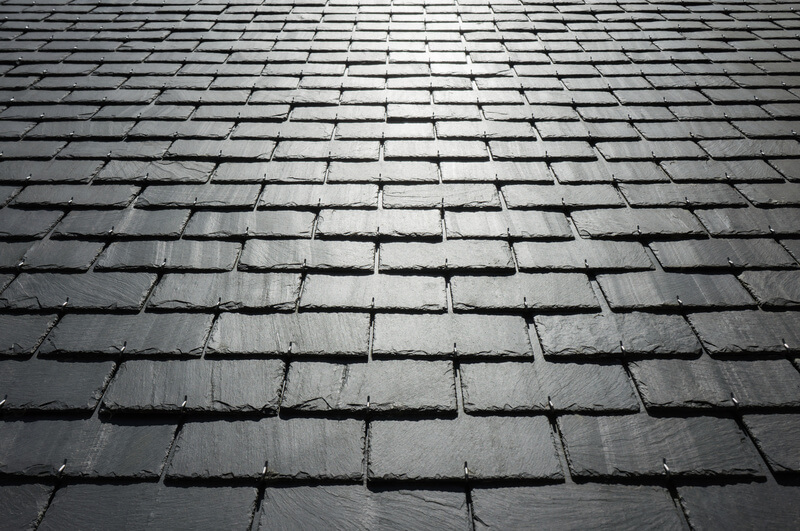 For your comprehensive slate roofing needs in Chester, A1 Roofing Chester customer care representatives are more than willing to assist thru 01244 794096. Avail of a free no obligation quote whenever you call to enquire on the roofing systems that A1 Roofing Chester can provide you.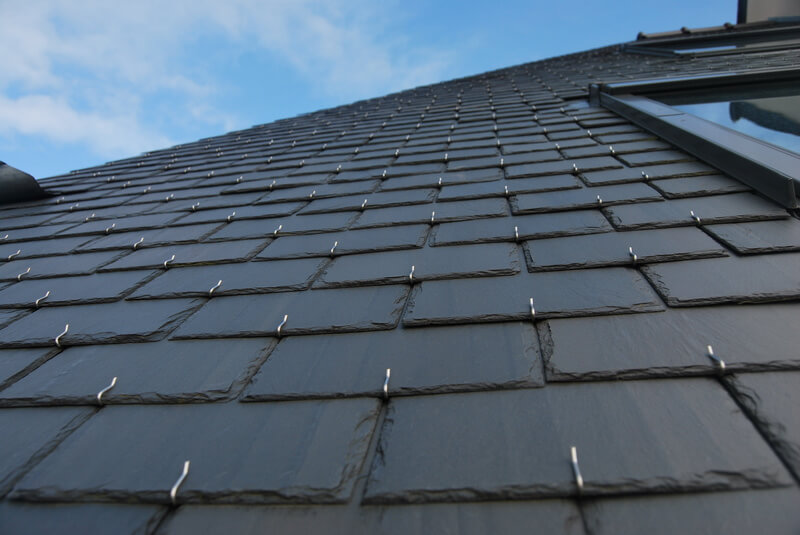 Why Slate Roofing Is The Best Thing You Can Do For Your Home In Chester
Some people argue that slate is are fragile and heavy weight with complicated roofing requirements. Thats true, but only to the extent of the roofing company you hired to install it on your property and their technical expertise and experience. Once these are taken care of with the top level specialisation and detailed attention of a premier roofing company like A1 Roofing Chester, the numerous benefits of slate over other roofing types will become more evident and remarkable to anyone.
Most homeowners love having a slate roof because they look naturally nice. When the A1 Roofing Chester installation is done with high level of craftsmanship by roofing specialists, they perfectly complement a property of any architectural design or style. You can personalise your slate roof according to your design preference with the variety of colour and texture choices available. Full customization is possible because the slate shingles can be hand-shaped into a desired thickness or size. A slate roofing system is ideal if you want to retain characteristics of your Chester property distinctive to its age.
Do You Need Help ?
Call Us Now On
Free Quality, Pre-installation Roofing Survey In Chester
Your current roof will undergo a thorough inspection in order for A1 Roofing Chester to properly assess your propertys roofing needs prior to commencing with the installation of the new slate roofing system. Through this, A1 Roofing Chester are able to ensure that the new slate roof will be a good fit to your home.
Environmentally- Friendly
It is good for the environment due to its durability. Slate does not produce as much construction waste compared to other roofing materials as it does not need constant replacement.
Increased Chester Property Value
A propertys resale value increases as a consequence of the myriad benefits that slate roofing brings. Give us a call today at 01244 794096 and our friendly customer service representatives will answer any question you may have on slate roofing and provide a free quote at no obligation.
Durable And Easy To Care For
One of the toughest stones, slate is also valued as a roofing material due to its fireproof and waterproof qualities. This toughness protects the home inside and out.
All Types of Roofing Work Undertaken
Do You Need Help ?
Call Us Now On
A1 Roofing Chester Premier Slate Roofing Solutions In A1 Roofing Chester
A1 Roofing Chester customers enjoy a wide range of slate roofing services and products. As much as A1 Roofing Chester can, our clients are presented with the eco-friendly option of using recycled slates to lower their expenses. If reclaimed slates cannot be used for any reason, we can just as easily source quality slates from our suppliers all over the world. For urgent slate roofing services in Chester, A1 Roofing Chester are here to help you with roofing solutions to match your budget. Contact a A1 Roofing Chester customer care representative at 01244 794096 for a free price quote with no obligation on slate roofing services.